The Central Board of Secondary Education (CBSE) will soon be releasing the class 10, 12 board exam 2020 admit cards. This year, over 3 million students are likely to appear in the CBSE class 10 and class 12 board exams 2020. Students can check complete details regarding the admit card release date and important things to check on your CBSE 2020 admit card here…
CBSE 2020 Admit Card
Many schools have reported that they have received the final list of candidates along with their respective CBSE roll number. However, admit cards are still awaited by schools, as per the reports.
The CBSE regular students are advised to get the hard copy of admit card from their schools. Also, keep your admit card safe and undamaged throughout your exams. Private candidates can download the admit from www[dot]CBSE[dot]nic[dot]in.
Important details mentioned on the CBSE 2020 Admit Card

:
1. Name of Student
2. Mother's Name
3. Father's Name
4. Name of Examination Centre
5. CBSE roll number
6. Date of Birth (only for class 10th)
7. Category of PWD
8. Exemptions (S – Scribe, E – Extra Time, A – Assistive Device, L- Large Font, P- Adult Prompter)
9. Admit Card Id
10. Subject List
11. Exam Timings
12. List of Instructions
How can you get the CBSE Board Exam 2020 Admit Card for regular Candidates?
Your school will provide you with the printed CBSE admit card as soon as it will get released. All CBSE class 10 and 12 students must collect the admit cards before the examination.
Listed below are the steps to obtain CBSE Admit Card 2020 For Regular Candidates:
1st Step- School principals/heads are provided with a unique school Id and password to download the CBSE admit card online. School authorities are required to download the Admit cards online.
2nd Step- To collect the admit card, students need to visit their respective schools.
3rd Step- After the successful collection of the admit card check, students should check the details mentioned on their admit card.
4th Step- In case of any error on your admit card, candidates must contact their respective school heads immediately.
5th Step- Do not forget to carry your admit card on the day of the examination.
Steps to Download CBSE Class 12 Admit Card for Private Students?
For CBSE private candidates, the hall ticket will be released on the official website of CBSE. CBSR board has mandated that all private candidate must carry admit card with good quality colored print out.
Students can download their admit card by logging into www[cbse]dot[nic]dot[in].
Steps to download the admit card for private candidates are given below.
Step – 1: Open the official website of CBSE: www(dot)cbse(dot)nic(dot)in
Step – 2: Log in using your ID i.e. application number, roll number or candidate's name
Step – 3: Click on the submit option to download CBSE 2020 admit card.
Step – 4: Download the admit card on your computer or mobile.
Step – 5: Take the printout of the Admit Card as it must be produced on the day of the examination.
CBSE Admit Card: 75% Attendance Rule
The CBSE Board has also asked the schools to provide attendance details of the students. Only students with attendance of more than 75% will be issued admit cards.
If a student falls short of fulfilling the required attendance criterion, then the CBSE Board has asked schools to provide the documentary proof for a reason for his/her absence.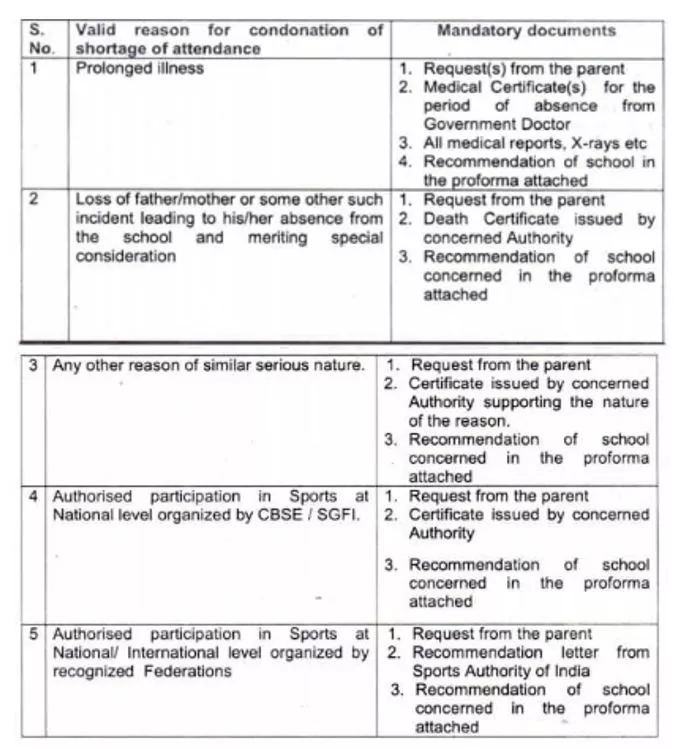 Read also: CBSE students below 75 percent attendance not eligible to sit in 10th 12th exams
CBSE schedule: CBSE 2020 Board Exam
The CBSE board exam will begin on 15th Feb. 2020. The board has already released the examination date sheet for class 10 and 12 on 17th December 2020. Tabulated below is the official date sheet of CBSE Class 12 Board Exams 2020 for science students.
Date

Subject

Time

February 24, 2020

Physical Education

10:30 AM to 1:30 PM

February 27, 2020

English Core

English Elective - C

English Elective - N

10:30 AM to 1:30 PM

March 02, 2020

Applied Physics

Physics

10:30 AM to 1:30 PM

March 07, 2020

Chemistry

10:30 AM to 1:30 PM

March 14, 2020

Biology

10:30 AM to 1:30 PM

March 17, 2020

Applied Mathematics

Mathematics

10:30 AM to 1:30 PM
Tabulated below is the official date sheet of CBSE Class 10 Board Exams 2020
Date

Subject

Wednesday, February 26

101 English Comm.

184 English LNG & LIT

Saturday, February 29

002 Hindi Course A

085 Hindi Course B

Wednesday, March 4

086 Science-Theory

090 Science W/O Practical

Thursday, March 12

041 Mathematics Standard

241 Mathematics Basic

Wednesday, March 18

087 Social Science
Read also: CBSE Board Exam Date Sheet 2020 for Class 10, 12 Released
Lost CBSE Admit Card? Here is what you need to do
In case you have lost your admit card then you can download the duplicate admit card from the official website of CBSE: CBSE[dot]nic[dot]in. Students need to enter their affiliation code as user-id and school code as a password.
Alternatively, you can ask your school authorities to provide you with the duplicate admit card.
In case of Error on the Admit Card
In case of any kind of discrepancies on the CBSE admit card, students must rectify it. Make sure to verify all the details mentioned on the admit card.
Your name, roll number, and photograph must be clearly visible.
In case of mismatch, the student must contact their school authorities immediately. Or else, you can contact the CBSE board.
CBSE Board Exam Important Instructions
Here are some important details that candidates must keep in mind to avoid the last-minute rush:
1. Make sure to reach the exam center on time.
2. Do not forget to carry your admit card on the day of the exam.
3. Without the admit card no student would be allowed to enter the examination hall.
4. Make sure to check the examination center details and exam timings mentioned on the admit card.
5. Electronic items including mobile, smartwatches, calculator, bands or Bluetooth devices, etc. are prohibited inside the exam hall.
6. Students are allowed to carry the stationery items, water bottles, and medicines if required.
Final Point
As soon as the CBSE board will release the admit card, Doubtnut will notify you here. The download link will be provided.
Meanwhile, students should focus on CBSE 2020 board exam preparation. You can find class 10 and 12 board exam preparatory material, including previous year question papers, sample papers, and NCERT solutions on our website or Doubtnut App.
Stay tuned with Doubtnut for all the CBSE board exam related updates!
Read Also: CBSE Sample Paper 2020 for Class 10 and 12 Released
Read Also: CBSE Exam 2020 will be as per CBSE Syllabus, not NCERT Books