JEE Advanced result out now: The Indian Institute of Technology, IIT- Delhi has declared the JEE Advanced 2020 results on the official website at jeeadv.ac.in.
Chirag Falor of IIT-Bombay zone has bagged AIR-1 while Kanishka Mittal bagged AIR-17 to emerged as the female topper.
IIT JEE Advanced Result 2020: Major Highlights
1. JEE Advanced 2020 result Date & Time: 05 October 2020, 10.30 am.
2. Number of Students Qualified: 43,204
3. Number of Students Appeared in Paper 1: 1,51,311
4. Number of Students Appeared in Paper 2: 1,50,900
5. Total number of IITs: 23
6. Number of Seats in IIT: 1,289
Check here complete details related to JEE Advanced result 2020 including steps to download the JEE scorecard online, JEE advanced cut-off and more…
JEE Advanced 2020
Candidates who have appeared for JEE Advanced 2020 exam can now download their score rank cards online. Of the total registered candidates, 96 per cent candidates appeared for the IIT entrance exam conducted on 27 September 2020 amid stringent COVID-19 protocols.
The JEE Advanced result has been released in the record time of 8 days on 05 October 2020.
Congratulating the students, Minister of Education, Dr Ramesh Pokhriyal Nishank stated, "I congratulate all students of #JEEAdvanced who got their desired rank & request them to work for #AtmaNirbharBharat in future. I also congratulate IIT-Delhi for successfully conducting exam & announcing results on time".
In total of 1, 51,311 candidates appeared for JEE Advanced Paper 1 and 1, 50,900 candidates appeared for JEE Advanced Paper 2 exam.
Candidates can check their result on the official website of JEE Advanced – jeeadv[dot]ac[dot]in.
JEE Advanced 2020: Toppers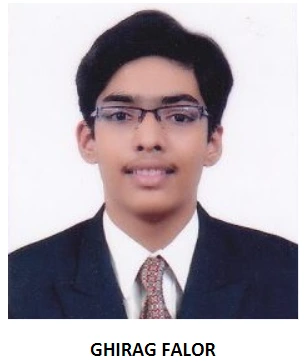 Chirag Falor with 352 out of 356 remained has bagged All India Rank -1 in the common rank list (CRL). He is from IIT Bombay zone.
Chirag belongs to Pune and is Bal Shakti Puraskar awardee — the highest award for Indian civilians under the age of 18.
He is currently studying at Massachusetts Institute of Technology (MIT), USA but appeared for the JEE Advanced 2020 for the "experience" of it, as he had told a leading news agency.
"I have been preparing for the IIT entrance exams for four years and, therefore, wanted to appear for it. I can surely say that the IIT entrance is the toughest entrance exam. While the MIT assesses each individual based on their personalities and how much have they leveraged from the opportunities made available to them, the parameters for IIT admissions are entirely different. MIT needs a lengthy application process, including essays, details of one's personality and background, the IIT entrance requires a lengthy preparation to get through", Chirag had said in an interview.
In the JEE Main January 2020 exam, Chirag had obtained 99.9897 percentile. He re-appeared in the JEE Main September 2020 exam and got 100 percentile and 12th rank.
Among the female category, Kanishka Mittal is the topper. She bagged AIR- 17 in the CRL. She scored 315/ 396.
Error! Filename not specified.
Listed below are the top 10 rank holders in JEE Advanced 2020:
AIR 1: Chirag Falor
AIR 2: Gangula Bhuvan Reddy
AIR 3: Vaibhav Raj
AIR 4: R Muhender Raj
AIR 5: Keshav Agarwal
AIR 6: Hardik Rajpal
AIR 7: Vedang Dhirendra Asgaonkar
AIR 8: Swayam Shashank Chube
AIR 9: Harshavarshan Agarwal
AIR 10: Dhvanit Beniwal
Out of the 1.50 lakh candidates who appeared in the JEE advanced 2020, over 43,204 have cleared it. Of the total passed candidates, 6,707 are girls.
In 2019, Kartikey Gupta from Maharashtra bagged the top spot, while Himanshu Singh and Archit Bubna secured 2nd and 3rd spot respectively.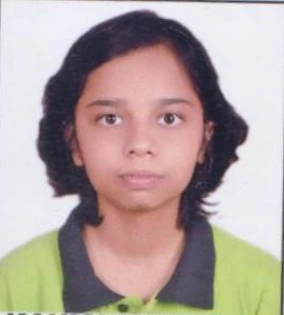 How to check JEE Advanced Result 2020?
Candidates can follow the steps given below to check IIT JEE advanced results online:
Step 1: Visit the official website of JEE Advanced i.e. jeeadv[dot]nic[dot]in
Step 2: Click on the link which says 'JEE Advanced Result 2020'. You'll be redirected to a new page.
Step 3: Enter your credentials – JEE Adv. Roll Number, Date of Birth [mm/dd/yyyy], Phone number.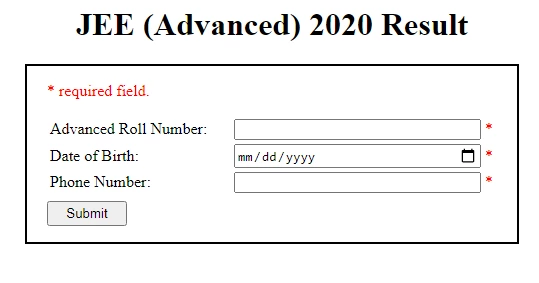 Step 4: Click on the submit button.
Step 5: The JEE Advanced 2020 result will appear on the screen. Download the same and take its printout for a future reference.
As the result is out, qualified candidates can now register for JoSAA counselling. The counselling registration will begin from 06 October 2020.
JEE Advanced Cut off 2020
Along with the result, the IIT Delhi has released the JEE Advanced qualifying marks 2020. Candidates can check the JEE Advanced cutoff 2020 i.e. the minimum marks required by a candidate to qualify the exam. Candidates are required to score equal to or more than the JEE Advanced cutoff to qualify the exam.
The criterion for inclusion in Rank List:
As per the notification released by IIT Delhi, "the aggregate marks will be calculated as the sum of the marks obtained in Mathematics, Physics and Chemistry. Candidates have to satisfy the subject-wise as well as the aggregate qualifying marks to be included in a rank list."
1. Maximum aggregate marks: 396 (198 each in Paper 1 and Paper 2)
2. Maximum marks in Physics: 132 (66 each in Paper 1 and Paper 2)
3. Maximum marks in Chemistry: 132 (66 each in Paper 1 and Paper 2)
4. Maximum marks in Mathematics: 132 (66 each in Paper 1 and Paper 2)
Tabulated below is the JEE Advanced criterion for inclusion in Rank List:
| | | |
| --- | --- | --- |
| Category | Minimum Percentage of Marks in Each Subject | Minimum Percentage Aggregate Marks |
| Common rank list (CRL) | 5% | 17.50% |
| GEN-EWS rank list | 4.50% | 15.75% |
| OBC-NCL rank list | 4.50% | 15.75% |
| SC rank list | 2.50% | 8.75% |
| ST | 2.50% | 8.75% |
| Common-PwD rank list (CRL) | 2.50% | 8.75% |
| OBC-NCL-PwD rank list | 2.50% | 8.75% |
| SC-PwD rank list | 2.50% | 8.75% |
| Gen-EWS-PwD rank list | 2.50% | 8.75% |
| ST-PwD rank list | 2.50% | 8.75% |
| Preparatory course rank lists | 0.75% | 2.625% |
JEE Advanced Qualifying Marks 2020
Tabulated below are the JEE Advanced qualifying marks 2020:
| | | |
| --- | --- | --- |
| Category | Minimum Percentage of Marks in Each Subject | Minimum Percentage Aggregate Marks |
| Common rank list (CRL) | 6 | 69 |
| GEN-EWS rank list | 5 | 62 |
| OBC-NCL rank list | 5 | 62 |
| SC rank list | 3 | 34 |
| ST | 3 | 34 |
| Common-PwD rank list (CRL) | 3 | 34 |
| OBC-NCL-PwD rank list | 3 | 34 |
| Gen-EWS-PwD rank list | 3 | 34 |
| SC-PwD rank list | 3 | 34 |
| ST-PwD rank list | 3 | 34 |
| Preparatory course rank lists | 0 | 10 |