The Jharkhand Academic Council (JAC) has released the date sheet for class 10 board exams. The JAC board class 10 exams to be held in 2020 will commence from 11 Feb. 2020. To know about the Jharkhand Board 2020 exam date, class 10 date sheet, admit card, result and other related information read the complete article below.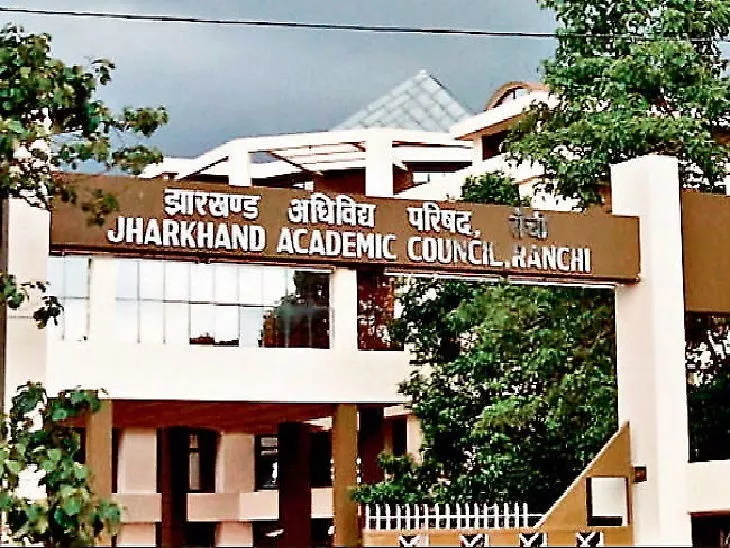 Jharkhand Academic Council office in Ranchi
Jharkhand Academic Council (JAC) Overview
The Jharkhand Academic Council (JAC) is a prestigious state education body that conducts class 10 and class 12 board examinations in the state. Founded on December 26, 2003, the board conducts the examination twice a year.
The Jharkhand Academic Board has got its reputation due to its outstanding exam pattern, well-thought-out syllabus, and vividness of question paper.
Listed below are the Important Functions of the JAC:
1. Conducts Class 10 and Class 12 Board Exam
2. Organizes Sanskrit, Madhyama, and Madarasa education
3. Prescribes the syllabus and course of study to students
4. Offers various educational developmental programs
5. Processes Jharkhand board exam results
Jharkhand Board: Important Highlights
| | |
| --- | --- |
| Name of the Board | Jharkhand Academic Council |
| Short Form | JAC |
| Function | Conducts JAC Board class 10 and 12 exams |
| Foundation | December 26, 2003 |
| Headquarters | Ranchi, Jharkhand |
| Official Website | https://jac(dot)nic(dot)in/ |
Jharkhand Board Class 10 Date Sheet
Jharkhand Board class 10 exam date sheet is very important for students going to appear in the session 2020 exams. The Jharkhand Board 2020 exams are going to begin on February 11, 2020.
The first exam is of Commerce / Home Science on 11th Feb. 2020 and the final paper is of Sanskrit on 28th Feb. 2020.
The duration of the paper is 3 hours and 15 minutes. The timings for all general papers will be - 9.45 Am. to 1.00 Pm. For subjects - IIT/ITS/HEL/MAE/SEC/RET/ BAW/TAT the timing will 2 hours and 30 minutes. The duration of the exam will be 9.45 am – 12.30 pm.
Students will get the first fifteen minutes in all the papers to read the question paper of the subject.
Tabulated below is the Jharkhand Board class 10 date sheet:
Date

Subject (Exam timing - 9.45 Am. to 1.00 Pm )

11.02.2020

Commerce/Home Science (9.45 Am. to 1.00 Pm)

IIT/ITS/HEL/MAE/SEC/RET/ BAW/TAT (9.45 am – 12.30 pm)

12.02.2020

Urdu/Bengali/Oriya

13.02.2020

Kharia/Khortha/Kurmali/Nagpuri /Panch Pargania.

14.02.2020

Arabic/Persian/Ho/Mundari/ Santhali/Oraon

15.02.2020

Hindi (Course A & Course B)

17.02.2020

Social Science

18.02.2020

Music

20.02.2020

Mathematics

24.02.2020

Science

26.02.2020

English

28.02.2020

Sanskrit
Jharkhand Board Class 10 Admit Card
Jharkhand board has already released the Admit cards for class 10 board examinations. The board has released the admit card on the school login ID. Therefore, students need to obtain the admit cards from their respective schools.
Students must keep the original Admit card safe all during the exam days. Also, make sure to check the admit card carefully. In case of any discrepancy, contact your school authorities immediately.
Check the below details mentioned on the Admit Card.
1. Name of the Board
2. Name of the Candidate
3. Roll Number
4. Registration Number
5. Father's Name
6. Mother's Name
7. Photograph of the Candidate
8. Examination Schedule
9. Name of the Exam
10. School Code
11. School Name
12. Center Code and center Name
Tips to Prepare for Jharkhand Board Class 10 Exam 2020
The JAC Board exams test students heavily on theory. With JAC board exams fast approaching, students must be searching for ways to milk their year's hard work by securing the best grades. With only a few days left for the exam here are some tips to help you do your best in the board exams:
1. As the Jharkhand Board class 10 exam date sheet is out now therefore, students must plan their daily study schedule.
2. Make sure to revise the complete syllabus of all the subjects.
3. The sample papers are a great way to understand the subject, examination pattern and marking scheme. Make sure to solve sample papers.
4. Also, solve previous year question papers to boost your practice for final exams.
5. Make sure to take proper sleep and eat light while preparing for board exams. Avoid falling sick.
Jharkhand Board Class 10 Result
Jharkhand Academic Council (JAC Board) will be declared after the exams. Considering the previous year trend, the Jharkhand board class 10 result is most likely to be released in June. Students who appeared for class 10th JAC board exam will be notified about the result as soon as it gets released by the board.
Students are advised to only rely on the JAC board official website to check the result.
Besides, Students can opt for a re-evaluation of the answer sheets after the result. If any candidate is not satisfied with their marks and wants their answer sheets to be rechecked then Re-evaluation is the best option. For re-evaluation, a candidate will be required to submit an application along with an application fee.
For more information, in this regard, students may contact their respective schools.