The Central Board of Secondary Education (CBSE) has released the latest notification regarding CBSE 10th and CBSE 12th Passing Marks in various subjects. The minimum passing marks for class 10 and class 12 are different. Check for details.
CBSE Passing Marks
The CBSE board has recently issued the complete list of subjects with practical / project / internal assessment components for the upcoming class 10th and 12th board exam 2020. With the list, CBSE has notified about the scheme of examination and pass criteria.
The list articulates underlined components of CBSE assessment criterion:
1) CBSE has given a complete list of subjects along with the break-up of marks of each subject for Class 10 as well as class 12.
2) It specifies subject wise minimum marks (i.e. Pass marks required) and maximum marks (Total Marks of Question Paper) for the Theory question paper.
3) Likewise, it specifies the subject-wise minimum marks (i.e. Pass marks required) and maximum marks (Total Marks of Question Paper) for Practical / Project / Internal assessment component.
4) It also specifies the duration of examination/assessment in each subject,
CBSE Board Exam Pass Marks: Thirty-Three Percent Rule
As per the latest notification, Class 10 and 12 students will be assessed based on the marks scored both in theory exams as well as the internal assessments. For most of the subject, the assessment is divided into theory and practical examination. Students must clear each component separately by obtaining a minimum 33% marks, the CBSE board's latest notification states.
The 33% Rule:
1) For subjects where theory paper is of 70 marks, a student must score 23 marks to pass the subject.
2) In practical examination, the candidate needs to score 9 out of 30 to pass.
3) Similarly, minimum 6 marks passing rule applies in the case of project report also.
CBSE Class 10th Passing Mark
For Class 10, as per the CBSE board notification, in order to pass the examination students must obtain overall 33% marks, both Theory Examination and Practical or Internal Assessment taken together.
Practical exam, project and internal assessment will get conducted by the school. The CBSE board will appoint an external examiner to supervise the same.
CBSE class 12th Passing mark
For Class 12, in case of subjects involving a practical examination to pass, students should secure minimum 33% marks in theory and 33% marks in Practical or Project or Internal Assessment, while obtaining overall 33% marks in each subject.
Passing Marks in Internal Assessment
The internal assessment marks would include marks obtained from both the project report as well as the practical examinations. The Internal Assessment would be of 20 marks and a student in order to pass must be able to score at least 6 marks in the internal assessment.
The passing marks, i.e. 33% rule also applies in case of internal assessment provided by the school. Although the internal assessment is given by school's internal teachers, however, CBSE board will be appointing a supervisor to oversee the complete process, in order to maintain the transparency.
Practical Examination of NCC Students
For NCC examination Class 12, an external examiner appointed by the Directorate of NCC. While for class 10, no external examiner will be appointed. School's internal examiners will be responsible for conducting the practical examination.
Check subject-wise passing marks for Class 12th in the upcoming CBSE Board Exam 2020: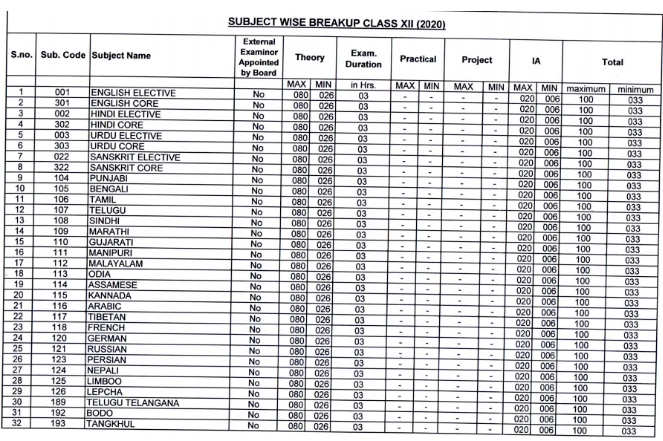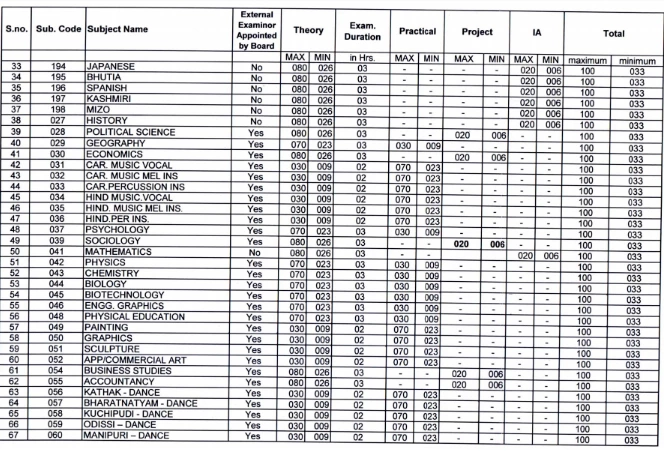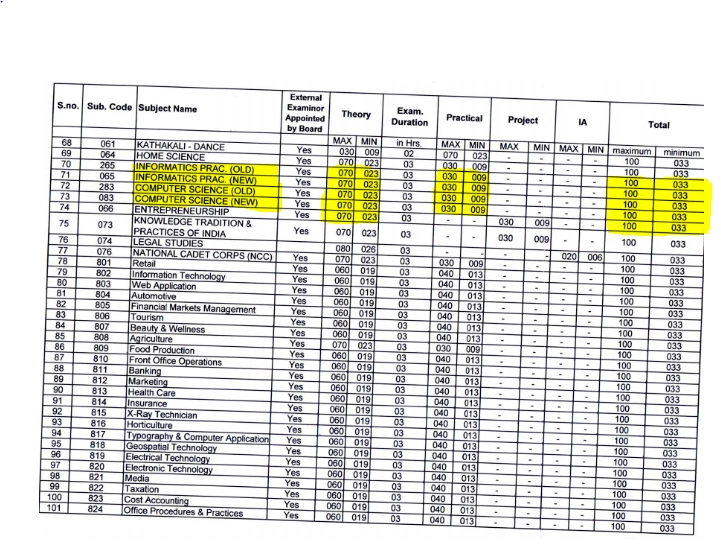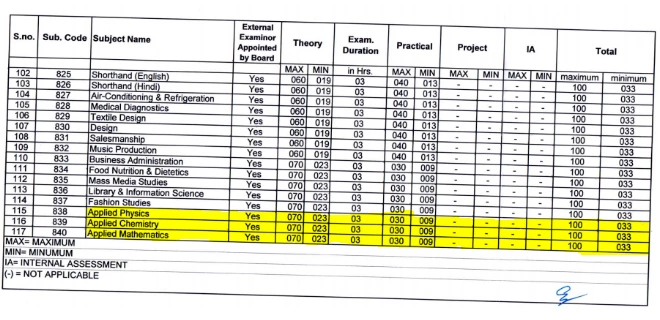 Check here subject-wise pass marks for Class 10 in the upcoming CBSE Board Exam 2020: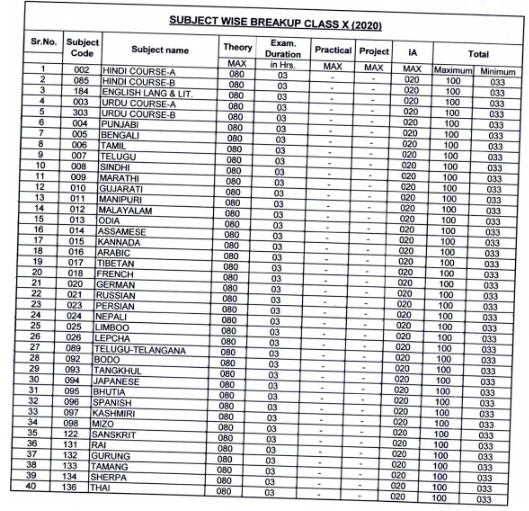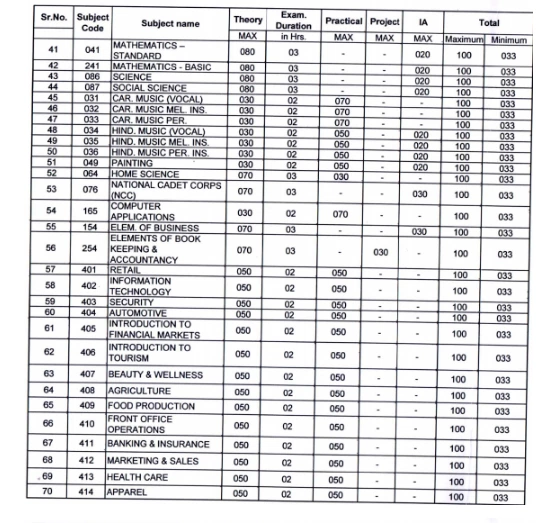 Last Minute CBSE Board Exam Preparation Tips to score More Marks
CBSE Boards Exams 2020 are just a few months away and scoring 90 and above is only plausible if you have been actively learning and making notes throughout the year; but, if you're one of the late raisers then here are some last-minute CBSE board exam 2020 preparation tips that can boost your marks in the exams.
Start by Solving Previous Year Question Papers
Previous year question paper is the key to success in the board exam. You must solve at least the past 10 years of CBSE board exam question papers and try to answer as much as you can. Previous year question papers help in faster revision of concepts you have already studied. Make sure to go through past year board exam question paper to understand questions generally asked in the examination.
Install the Doubtnut App to freely download past 10 years of CBSE board exam question paper and other related study material.
Keep a track of your preparation
It is essential to keep a brief record of your marks obtained in all the previous tests and pre-boards examination. It will help you assess your preparation level in each subject. Remember every subject carries equal weightage and therefore, you must study all subjects. You can attempt mock test papers on Doubtnut App. By the time its March you must have been given enough mock tests on every subject to boost your preparation level.
Don't Go Out of Syllabus
Reference books are good to enhance your knowledge but when it comes for preparing for board exams your sole objective should be to score as high as you can. You must strictly follow the NCERT books prescribed by CBSE in your syllabus.
Time Management
Time management is a virtue which differentiates 90+ scorers from 70 or 80 scorers. It is said the minimum 8 Hours of routine study is necessary to score 90+ in board exams. You need to utilize each and every minute and study devotedly a total of at least 8 hours daily. You must utilize the free time during school, stay less distracted. Distractions mostly include social media sites such as FB, Instagram or Whatsapp.
For Class 10 and class 12 students, it is the most critical time to lay a great foundation for your career. You must take a break from social media accounts for the next three to four months.
F

ocus on Language Subject As

well
Even though most of class 10 and class 12 students focus more on mainstream subjects such as Physics, Maths, Chemistry, Biology, social science etc. as these are the tough nuts to crack, you must also not ignore the language subjects like Hindi and English. Language subjects can actually boost your score significantly even if you under perform in any of mainstream subject.
Just spare an hour daily for language subject.
CBSE Board Exam 2020 Datesheet
CBSE is yet to announce the board exam date sheet for session 2020 scheduled in March next year. Board has recently released the Pre-board and practical examination dates along with important guidelines related to practical examination and internal assessment.
The CBSE Board is expected to release the annual exam date sheet soon. Stay tuned with Doubtnut for all the latest updates on CBSE 2020 Board exam!